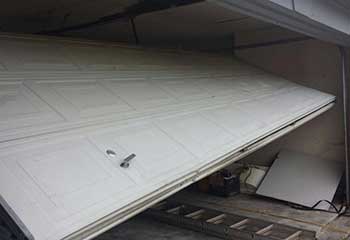 Cable Replacement
Customer Issue: The customer found her garage door was not working well and hanging oddly.
Our Solution: One of our team members inspected the door and found that a cable had frayed to the point of nearly breaking and needed to be replaced. The damaged cable was removed so that a new cable could be run through the pulley system.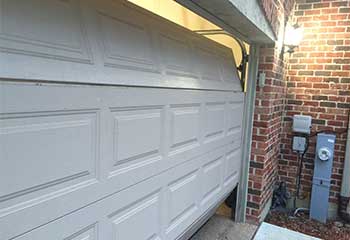 Garage Door Troubleshooting
Customer Issue: The customer's garage door won't close and keeps going up when he tries to close it.
Our Solution: The opener lacked self-diagnostic capabilities, so our team checked for a sensor misalignment, and then went over the system starting from the tracks and rollers and working up. Finding no hardware problem, they reset and reprogrammed the opener, including its control systems; success.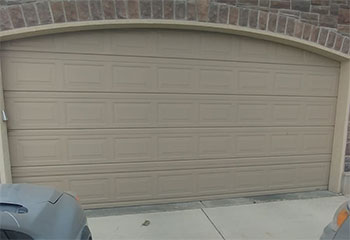 Amarr Garage Door Installation
Customer Issue: Wanted a new garage door.
Our Solution: We helped work with the customer to find the perfect new garage door for their tastes, settling on an Amarr door. The original door was removed carefully from the system before the new one was connected into place and thoroughly tested.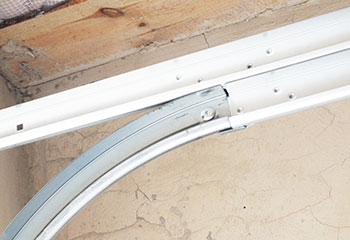 Track Replacement
Customer Issue: Warped track.
Our Solution: The garage door had to be disconnected from the system and removed to get it safely out of the way before the track could be taken down as well. We measured and carefully installed the new track in the same position.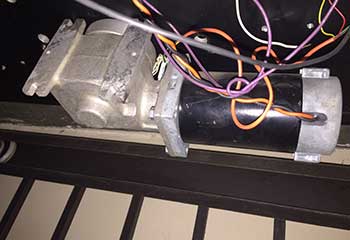 Opener Repair
Customer Issue: Malfunctioning opener.
Our Solution: After disconnecting this customer's LiftMaster 8164W opener from the rest of the system for safety, we examined it thoroughly, as well as the remote control and wall pad. After testing, we determined that the problem was with the motor and fixed it.