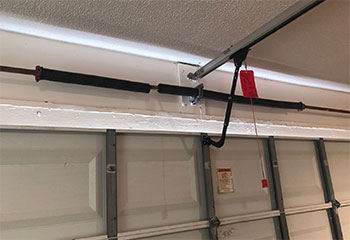 Spring Replacement
Customer Issue: Broken torsion spring.
Our Solution: This customer nearly got hit by his door (it slammed down after the spring broke), which led him to understand how dangerous it is to temper with such a complex mechanism. We replaced the damaged spring, as well as both lift cables (they were incredibly frayed and were about to break as well).
Amanda M. Vanbuskirk
- Wilton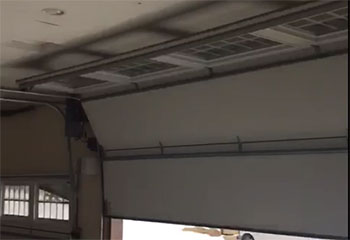 Garage Door Off Track
Customer Issue: Garage door tracks were damaged.
Our Solution: The serious dents had made a couple of rollers pop out of the tracks, and this caused the entire door to get stuck. We repaired the damage to the tracks, making sure they were straight and properly aligned, and then we popped the rollers back inside them and opened and closed the door a few times to make sure nothing else was wrong.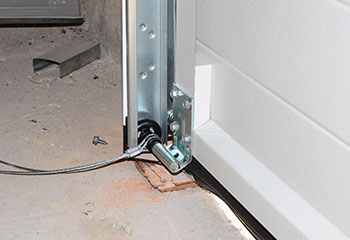 Roller Replacement
Customer Issue: Broken garage door rollers.
Our Solution: The tracks were slightly bent, but not enough to cause such a ruckus. As we inspected the rollers, however, we soon discovered that a lot of them were worn and some even broke. We removed them all, fitted new steel units as replacements, and applied them with a generous amount of lubricant to make sure they were as silent as can be.
Debbie Graystock
- Wilton