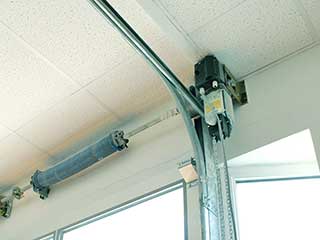 There's a lot of weight that your garage door springs have to support every day. Each time you take the car out or drive it inside, the door lifts and lowers to allow for passage. When that happens, the springs on the garage door do the most work to make sure nothing falls and everything rises properly. Naturally, this is not an eternal task. At some point, sooner or later, garage door springs break down and need to be replaced. But now there's a problem. How do you do that safely? With the help from a Norwalk broken garage door spring repairman of course! You can leave it to our professionals to carry out same-day replacement whenever you're in a hurry.
Dangers of Broken Springs
Besides basically serving as the arms of the garage door, springs present other dangers when they break. For once, more weight and strain are now turned on the cables and the garage door opener. That means that other parts can break if you don't get new springs installed. What's more is that even during the replacement process you have certain risks, like doing it wrong. Broken garage door spring replacement needs to be done carefully, as it's possible to accidentally damage the new unit. Should that happen, you can see it go flying if it's not secured the right way. And since these are strong steel devices we're talking about, there's a very real risk of injury. So we recommend customers don't take these needless chances and let the nearest garage door spring replacement experts in their area deal with the problem.
Fast Spring Replacement For Norwalk Garage Doors
With a problem as serious as a broken spring, you don't want to wait for solutions while you can't really use the door safely. And that's why Garage Door Repair Norwalk offers emergency broken spring replacement services every day. When you've got problems with tension, weak springs, or a complete breakdown, with one phone call you can have a technician over to fix things right away. Get in touch anytime for same-day spring replacement from local specialists.