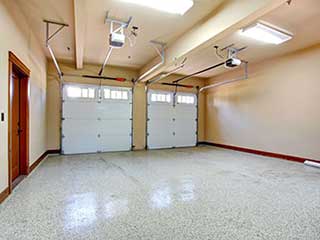 There are many types of garage door opener models out there, and trying to sift through the different choices can easily become disorienting very quickly. Not to fear. Our experts have all the experience needed to safely and effectively repair and install these devices, and we'd be more than happy to help you find the perfect unit for your home.
Help With Norwalk Garage Door Openers
Your garage door counts on the opener to provide the power it needs to move. The electric opener uses a drive system to pull and push the panels as necessary. So you often take its operation for granted. Of course, when a garage door opener stops working you suddenly realize how vital a role it plays. Luckily, you don't need to look far for quick opener repairs in the Norwalk area. Garage doors with automatic motors have us to help them when such problems arise. These machines work with a combination of mechanical and electrical components. From opener troubleshooting when you don't know the source of the problem to quick replacement parts installation (motor gear, logic board, and more). We provide emergency garage door opener repair services too, 7-days a week. So you always have an option when your opener doesn't work the way it's supposed to.
What Exactly Is an Opener?
The name actually says it all. This is a motorized device that is responsible for the opening and closing action of your garage door. It's basically what automates the performance of the system and allows you to use it remotely without exerting any physical force larger than the one required to push the button on the remote. This device can give you not only a sense of convenience, it can also significantly improve the security of your home. No one without the remote or the right code would be able to open your garage door.
Anyway You Want It
You could buy the device on its own and we will install it on your existing garage door. Alternatively, you could purchase a completely new model from us, one that will be a perfect match for your specific needs. We work with major brands like LiftMaster, Genie, and Craftsman, so you can count on any model we offer to be reliable and of a high quality. Our experts will be happy to consult you on what special apps or which drive system are worth your consideration. Whether you're looking for a new silent belt drive unit or one that utilizes rolling code technology and can be operated via a smartphone.
When Things Go Wrong
As with most complex devices, even the most reliable ones, nothing lasts forever. After some time, your garage door opener will inevitably break down and will need to be either repaired or completely replaced. You may be tempted to try and fix it yourself, but we strongly advise against this. Garage door panels can be very heavy, and mishandling them can be dangerous. Opener problems should only be fixed by professionals. This is where we come in. We offer the best and most comprehensive opener repair and replacement services around. Whether its a matter of replacing a worn motor gear or fixing some part of the circuit board or the drive system, you can count on us to find the most effective and affordable solution. Of course, as we've mentioned earlier, if your unit is a 'total loss' we'll be more than happy to help you replace it.
Just Give Us a Call
Our friendly and professional technicians are always ready to assist every customer with any type of project or problem. Contact our team at Garage Door Repair Norwalk and we'll ensure that you are 100% happy with our service and our products.
Get Garage Door Openers Repaired Fast
It's important to act quickly when a problem arises. Whether the opener motor gear broke all of a sudden or you can't get the remote to work. Until you address the garage door opener problem, you have a compromised situation. A garage door opener with no power will not have the ability to lift the panels. An opener remote that isn't working will make it annoying to have to go to the wall switch each time. And let's not forget, the garage door opener sensors becoming misaligned poses real dangers too. In any situation, it's important to get help quickly. Whether it's Sunday morning or a late weekday afternoon, Garage Door Repair Norwalk can help. You've got local technicians near you ready to assist with opener repairs. So remember to reach out when you need help with the motor, logic board, or other opener parts.
Count on our team for:

Opener Adjustment

Noisy Doors Silenced

Track Adjustment

Door Level Alignment